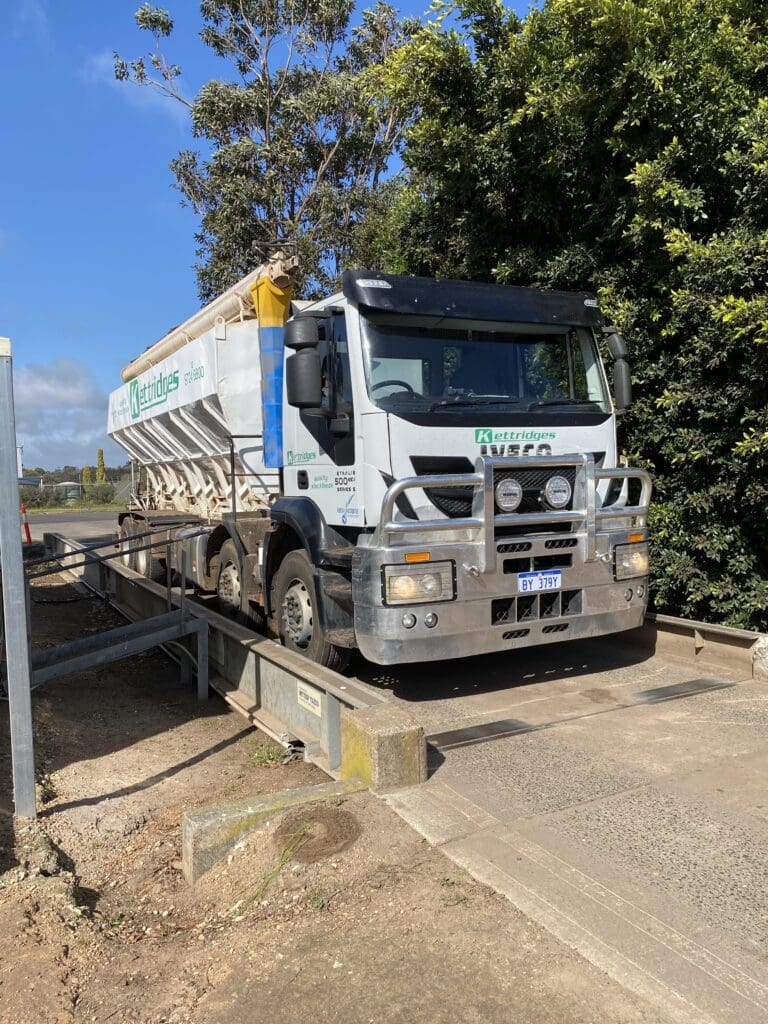 About the Public Weighbridge
Registered Public Weighbridge (No. PW-0161).
Calibrated yearly and licenced to weigh vehicles (including weights for Department of Transport).
Gross, tare and nett weighs available.
Single deck weighbridge, 17m in length.
70,000kg capacity.
How to Find Us
Kettridges is located on the Corner of Harris Road & Golding Crescent.
The entry point for the weighbridge is off Delmarco Drive. Look for the sign on the fence that reads "WEIGHBRIDGE" (3rd gate on the right).
Once on the weighbridge, the gate directly in front of you will take you back to Harris Road. This gate is EXIT ONLY.
Please ensure to follow the traffic flow of the site, as there is a lot of heavy vehicle movement about the property.
10km/h approach onto the weighbridge. No heavy breaking or accelerating.
Opening Hours
Kettridges is open Monday to Friday from 8am – 4pm (closed on weekends and public holidays).
Commercial vehicles have access to the weighbridge from 8am – 4pm.
Caravans and other light vehicles (cars, buses, etc.) have access to the weighbridge from 9am – 3pm only.
No bookings are required, but please ensure that you arrive within the allocated time slot listed above.
Pricing & Payment
The cost of using the public weighbridge is $25 per weigh (inc. GST).
This cost is applicable whether the weight is a gross, tare or nett weight.
We accept payment via credit/debit card only (no cash or cheques).